More critical than ever is Great Sanitation
In bakeries and other food service establishments, sanitation has always been important. But now there are still higher stakes. As cleaning company Marlborough, MA informed, with the exception of the takeout service, the COVID-19 pandemic has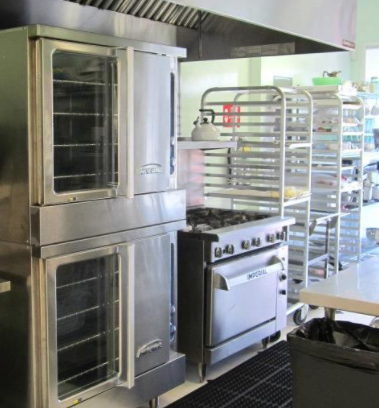 forced bakeries and other food service establishments to temporarily close their doors around the world. Consumers and regulators would most likely demand ever-higher sanitation norms when doors reopen. In reality, sanitation can make the difference between companies that survive and those that permanently shut their doors.
Crucial to personal hygiene
With each person who works in a bakery, good sanitation begins. In keeping food free of any contaminants that staff members might bring on their bodies, hair or clothing, close attention to personal hygiene makes all the difference. For all employees particularly those who come into direct contact with ingredients or finished products, every bakery should develop and enforce strict standards of cleanliness.
Popular rules for bakery employees provide instructions for always entering the company wearing clean clothes and keeping a hairnet during the day. Before touching ready-to-eat things such as pastries or bread, before food processing, after handling raw materials and every time they enter the toilet, it is a necessity that all workers wash their hands.
Utensils and Surfaces for Wash
Dirty kitchen utensils or food-contact surfaces may become major hazards. Professionals in cooking and baking must always be on the lookout for cross-contamination, which can be hazardous for clients. Using the same instruments or cutting boards carelessly for various tasks without cleaning them may lead to foodborne illness or an unexpected allergic reaction.
Keep on top of repairing equipment
Bakers rely on an assortment of devices, such as mixers, dough shelters, and bread slicers, to prepare their products effectively. It can be a struggle, in some situations, to take a computer apart and keep it clean. Nevertheless it is important to take the time to perform these tasks on a regular basis, so that bits of food are not left inside.
Store all food correctly
A top priority for sanitation efforts is refrigeration and freezing units. That starts with holding cold storage at the correct temperatures and before putting it inside, covering food. Strict first-in, first-out practices and procedures for labeling can lead to several possible problems with improper handling or spoilage.
Often switch off the lights when no one is inside for walk-in coolers and freezers. You can save on your energy bill and make holding food at the appropriate temperature easier for the device. Employees should follow the instructions of the manufacturer to clean refrigerators and freezers on a regular basis and dispose of any food that is no longer available.